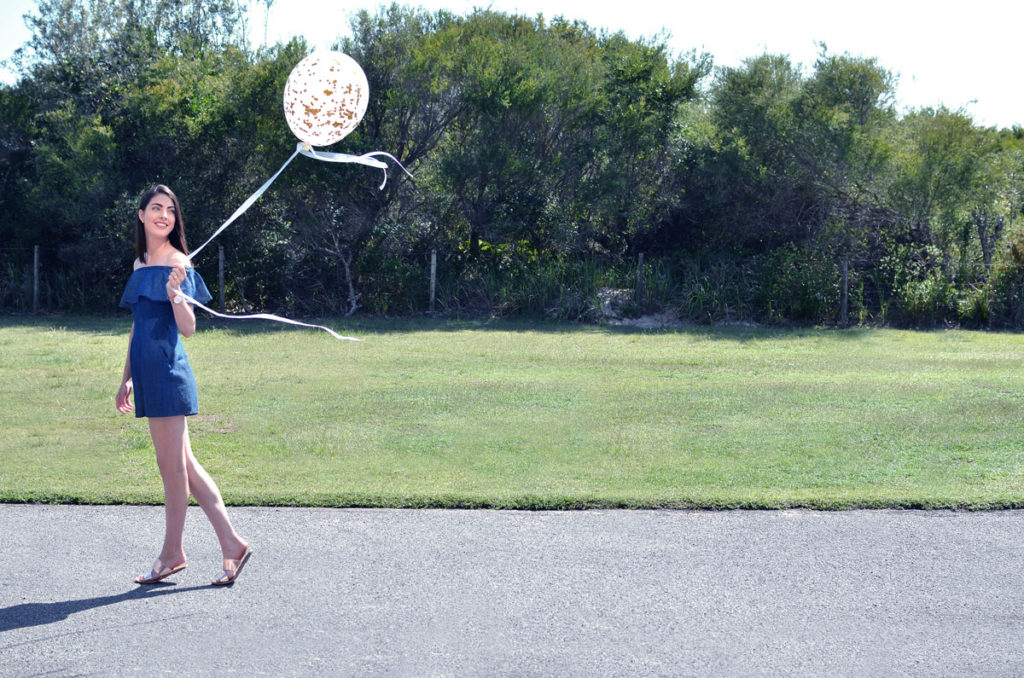 We've all had those days where everyone decides to have a party on the same date. 99% of the time I say yes to the first invite and politely decline the rest. But sometimes they are people, and parties you can't say no to. I had one of these recently, and each meant I literally had no time to change. So I had to choose something that could easily be styled up by the change of my accessories.
I wanted something comfortable, because I'd be in it all day, standing up at 3 different parties. And of course I wanted something cute, on trend, and flattering. My item of choice was this denim off the shoulder playsuit. It having shorts made it super comfortable, off the shoulder being the hit of the summer and flattering because it brings more shape to my body.
The first party was my nieces 4th birthday party. It was just a family thing with 2 of her closest friends. So it was a pretty casual affair. So I wore cream flats to make it more casual, but not so casual that it looked odd paired with the playsuit.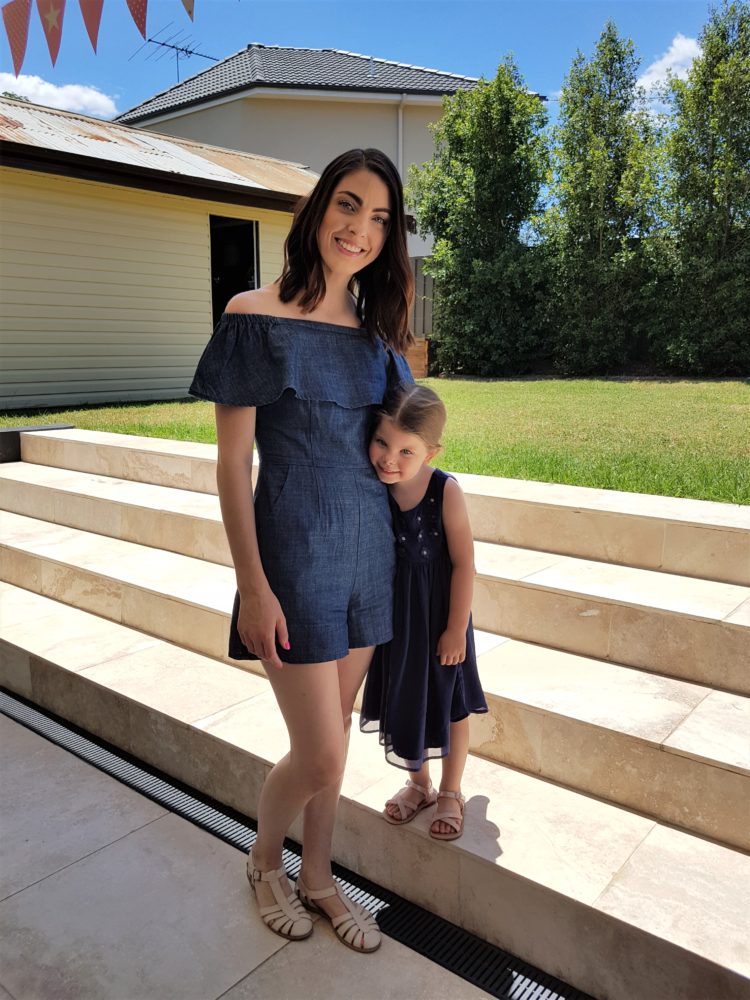 The second was a close friends baby shower. Thankfully she lived right around the corner from my nieces party, so with a quick shoe change to dress things up a bit, I headed over to decorate little onsies for the little baby boy. I wasn't able to stay long, but it was so important to me to be there and to celebrate the mum-to-be and her little bun in the oven.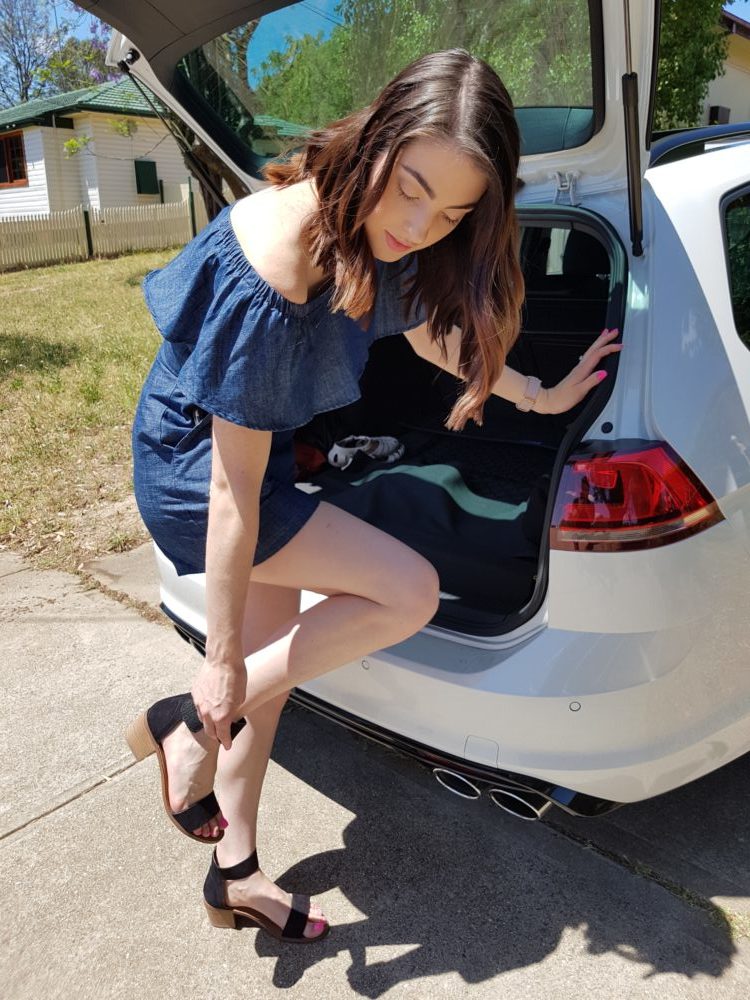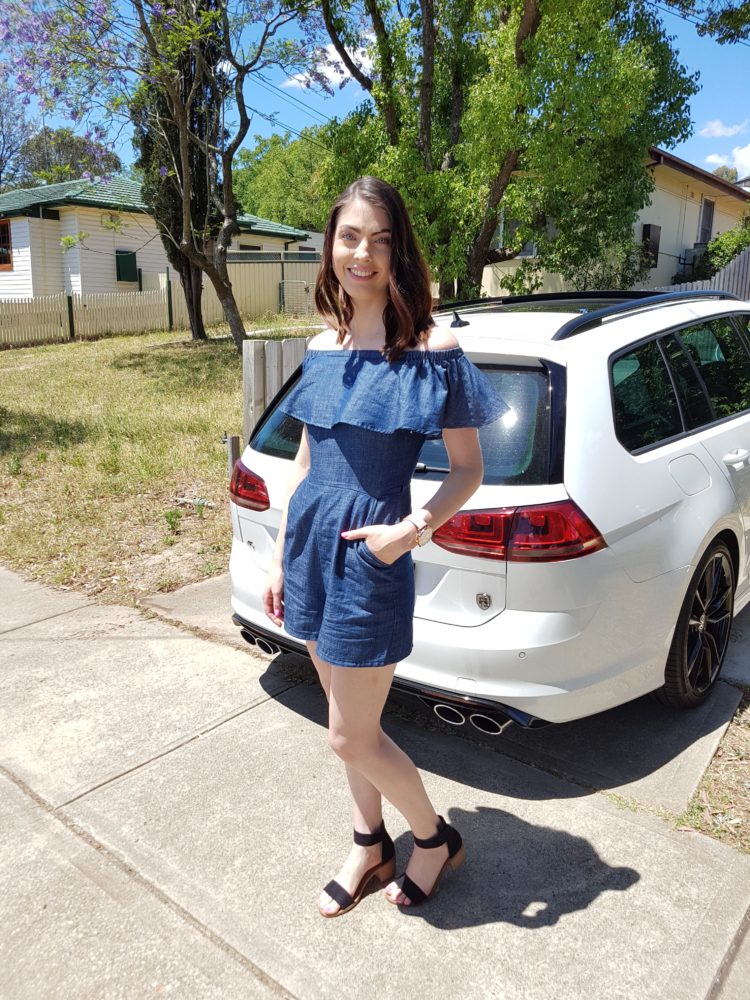 After only an hour, I jumped back in the car to race back to my nieces party to pick up Adam (my husband) to then drive 45 minutes to a friends engagement party. So again came a quick shoe and bag change to spruce things up, and then it was time to party and celebrate!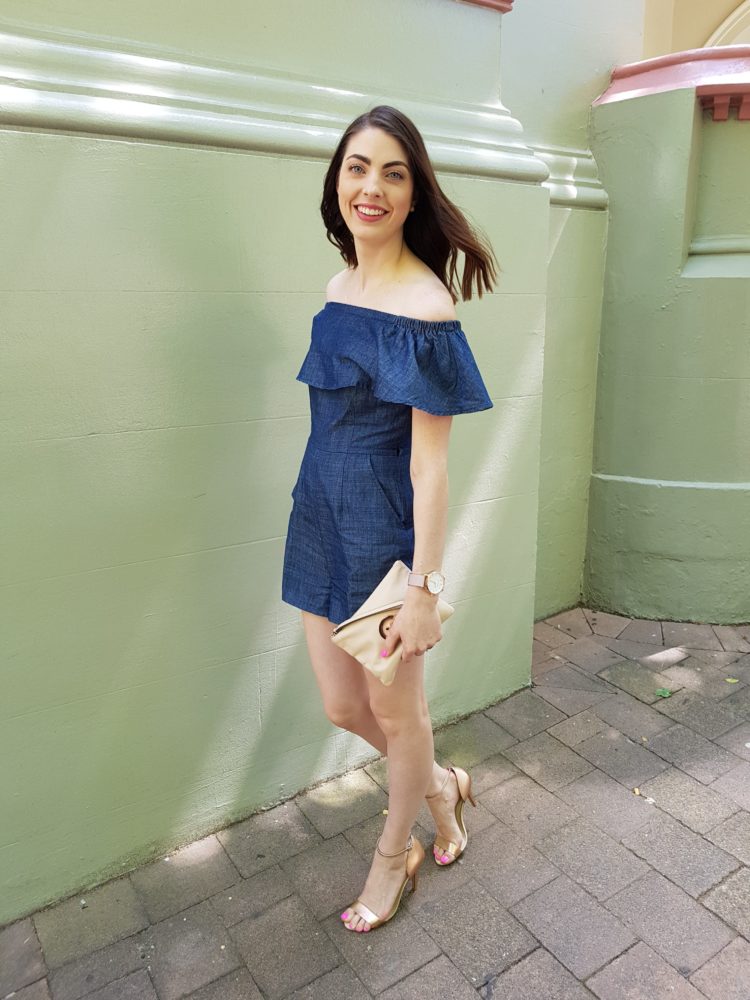 At the end of the day I felt so accomplished. I had made it to every event never feeling out of place in what I was wearing.
#BYOB